NYHET: Letti Autohammer – batteridrevet magasinverktøy
Med vårt nye batteridrevne magasinverktøy kan kabler klamres uten bruk av hammer, og monteringsarbeidet blir både enklere og mer nøyaktig.
Verktøyet, som er utviklet i Norge for den profesjonelle elektromontøren, er det eneste i sitt slag på markedet i dag. Vi har lagt stor vekt på ergonomisk utforming og enkle funksjoner som vil effektivisere arbeidet. Det nye magasinverktøyet passer til alle Letti magasinklammer, og slagstyrken kan justeres trinnvis for ulike underlag. Med integrert arbeidslys, avstandsmåler og kapasitet på 500 klammer per lading, og bare 40 minutters ladetid, vil dette bli elektromontørens nye favorittverktøy.
Letti Autohammer leveres komplett med lader og to batterier i praktisk verktøykoffert. Verktøyet er utformet med to gripemuligheter slik at man enkelt kan skifte grep avhengig av arbeidsvinklen.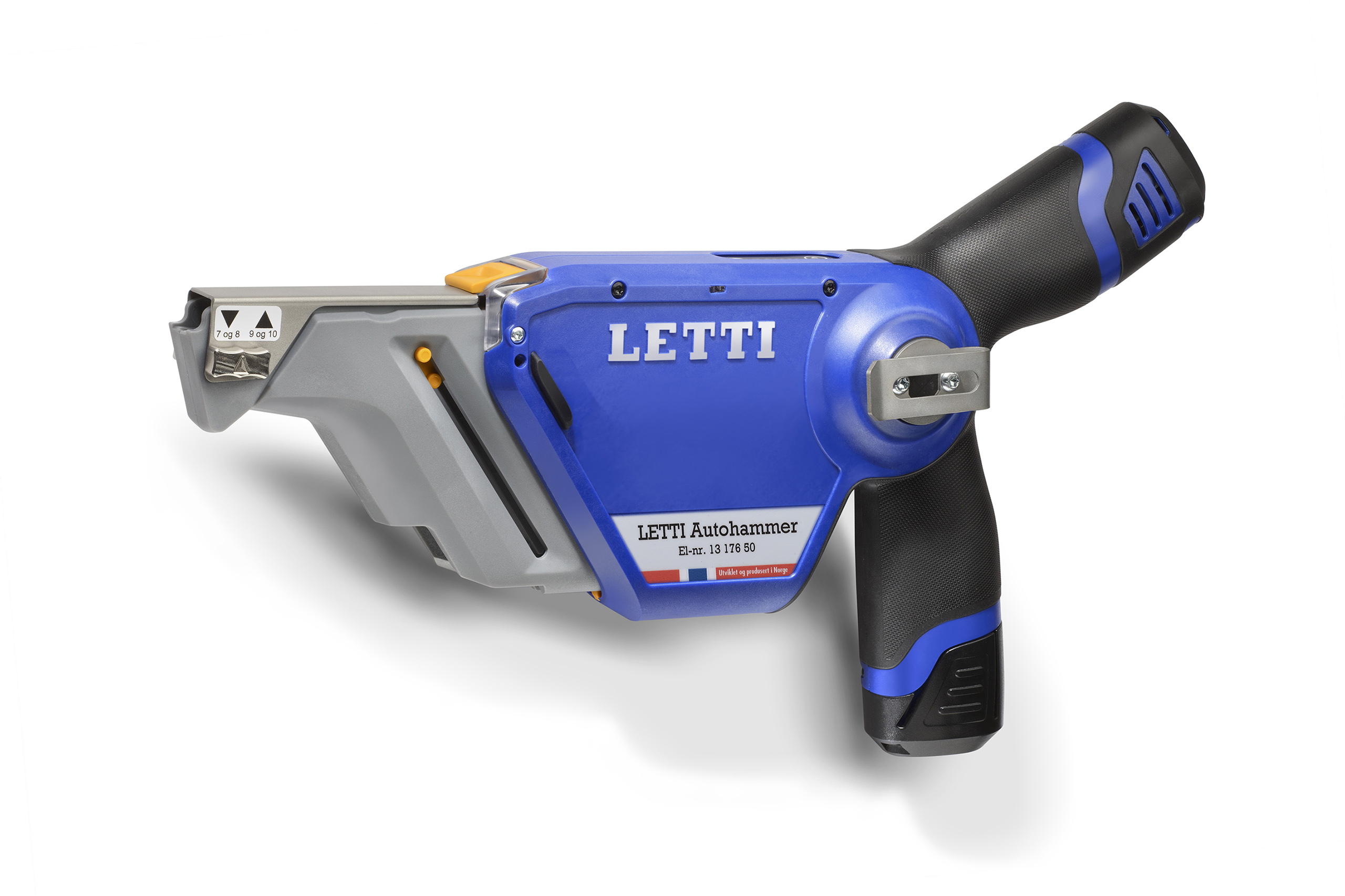 Slik brukes Letti Autohammer: